Specification
5052 anodized aluminum disc
5052 anodized aluminum disc
is a popular product of Henan signi aluminum industry. It is one of the aluminum alloy products with many sales and wide applications. The product has high market recognition, skilled processing technology, stable product performance, good molding performance and corrosion resistance. It is a widely used antirust aluminum. The product is widely used in pull rod box, oil tank material, LCD back plate, tank material, door plate material, high voltage switch shell and other fields.
1.
5052 anodized aluminum disc
has high plasticity and corrosion resistance, which is suitable for use in marine environment.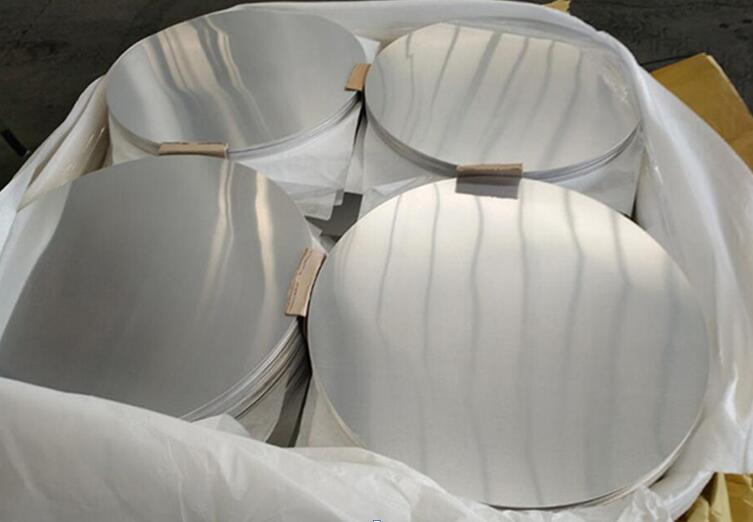 2. There is no peeling, bubble, surface roughness and local mechanical damage on the surface of aluminum plate, and there is no crack, corrosion spot and nitrate trace on the surface of aluminum plate.
Henan signi aluminum's 5052 anodized circle can be 2650 mm in width and 600 mm in thickness. It is one of the few domestic manufacturers that can produce ultra wide and ultra thick 5052 aluminum plates.
Application of 5052 aluminum alloy sheet: automobile aluminum alloy, 3C products, computer bracket, high-end curtain wall plate, high-end oxidant, can body / cover, shutter, trolley box, aluminum furniture, door plate / handle, label, decoration, etc
5052 aluminum alloy thick plate uses: silo, flange material, GIS shell, yacht, underwear mold / shoe mold, air reservoir, mask machine, mask machine, precision machining, etc;
Application of
5052 anodized aluminum disc
in the field of automobile aluminum: Automobile Engine outer panel, bus trunk panel, anti-skid decorative panel for bus, aluminum panel for automobile fuel tank, etc