Specification
anodized aluminum discs
Nowadays,
anodized aluminum discs
have been widely used and developed in aerospace engineering in the field of military industry. In the future, the application of
anodized aluminum discs
and aluminum alloys will inevitably become more widespread. Because of its lighter weight. And it's not so simple to be corroded. Aerospace, automobiles, and ships all need the lighter the material, the better, and the corrosion resistance is also necessary. Aluminum just meets these two points, so aluminum plays a particularly important role in these areas. The reason for its wide application is that aluminum has functional characteristics that other metals do not have.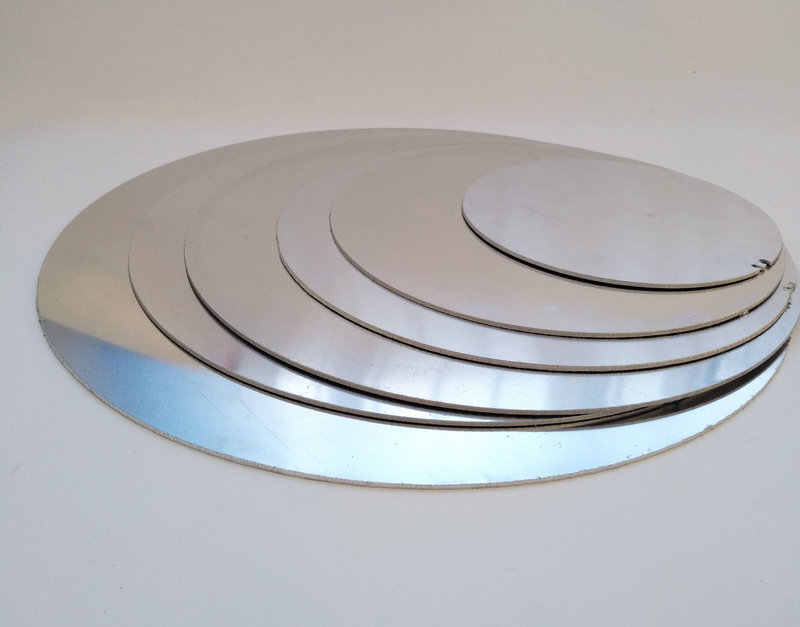 At present, the company's annual manufacturing capacity has reached about 80,000 tons. Its manufacturing equipment has 2250mm, 2050mm, 1450mm cast-rolling and cold-rolling manufacturing lines, two stretch-bending straightening and cleaning machines, and six cross-cutting flying shears (one of which is designed and designed by the company. Modern hydraulic follow-up heavy plate shears with independent intellectual property rights) and annealing furnaces and other equipment. The
anodized aluminum discs
sold by the company have passed the "ISO9001 international system certification". Products are widely used in vehicles, ships, electronics, electrical appliances, Various industries such as curtain wall, sign and sign.