Specification
What is the 6 inch / 7inch /12inch aluminium disc
aluminium disc
has diffent size, such as
6 inch aluminium
,
7inch aluminium disc
,
12 inch aluminium disc
and so on.they are widely used in electronics, daily chemistry, medicine, culture and education and auto parts. Electrical, thermal insulation, mechanical manufacturing, automotive, aerospace, military, mold, construction, printing and other industries. For example, kitchen utensils, such as non stick pots, pressure cookers, and hardware products such as lampshade, water heater shell and stretching tank, are the most widely used products of deep processed aluminum alloy sheet and strip.
6 inch / 7inch /12inch aluminium disc
Technical parameters:
width (mm): 500--1600
thickness (mm): 0.4-3.0, 1.0-6.0
diameter (mm): 100---1200
6 inch aluminium disc
=152.4 mm aluminium disc
7 inch aluminium disc
=177.8 mm aluminium disc
6 inch aluminium disc
=304.8 mm aluminium disc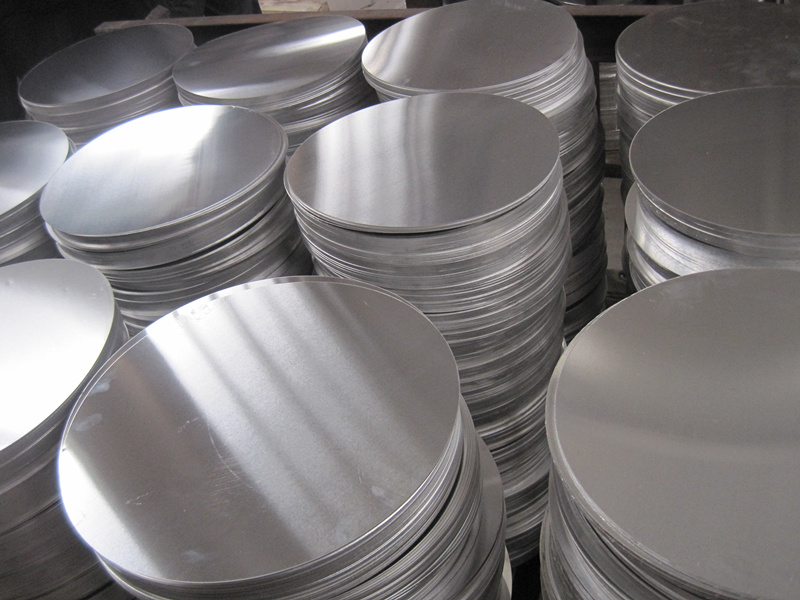 Aluminum disc
Features:
1.Alloy A1050 A1060 A1100 A1200 A3003 A3004 Aluminum disk, deep drawing quality, good spinning quality,
excellent forming and anodizing, no four ears.
2.Excellent reflectivity, good for Polishing.
3.Good anodized quality, suitable for hard anodizing and enameling
4.Clean surface and smooth edge, hot rolled quality, fine grains and after deep drawing no looper lines
5.Excellent pearl color anodizing
Signi aluminium is professional Aluminum disks manufacturer in China, as for small Aluminum disk(diameter less than 700mm) normally they are punched from big mother coil, and big Aluminum disk(diameter bigger than 700mm) .No matter
6 inch aluminum
,
7 inch aluminum
,
12 inch aluminum
or large size
aluminum disc
can be produced by signi aluminium.