Specification
thick metal disc
Thick metal discs
are produced by users in the form of cold extrusion to produce various products such as shells, hoses, protective covers and other accessories. With the development of science and technology, it is not only used in our daily life, but also widely developed and applied in the aerospace field and military industry.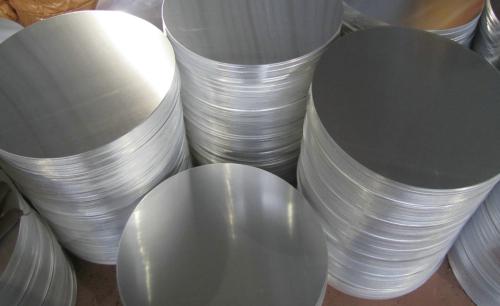 As a leading manufacturer of
thick metal discs
in China, our company is constantly seeking knowledge and exploring, and strives to make
thick metal discs
better and more specialized. It not only strictly controls the quality of wafers, but also actively introduces advanced production equipment to shorten The supply cycle continuously optimizes and improves the needs of the market and customers, and at the same time provides customers with customized and convenient services. Strive to be the best
thick metal discs
supplier in the country.
Henan Signi Aluminum is the senior of many peers in terms of production experience in the production and production of thick metal discs. Because the company has been established for a long time, it has considerable experience in the production and production of products. In addition, there is absolutely no problem with the quality of the company's production of products, and every product that leaves the factory can be regarded as an absolute high-quality product. So it's not surprising that users can use it with ease and use it with peace of mind.