Specification
Large aluminum discs
The deep processing of aluminum plates is already an indispensable technology.
Large aluminum discs
are products obtained after deep processing of aluminum plates. They are a kind of relatively large demand on the market. The surface of
Large aluminum discs
is bright and beautiful, and it is a commonly used material for kitchenware. The aluminum disc uncoiling and blanking production line is an automated production line specially designed and manufactured for the production of Large aluminum discs for cookware, Large aluminum discs for lamps, etc., which can meet the production needs of a large number of aluminum disc blanks.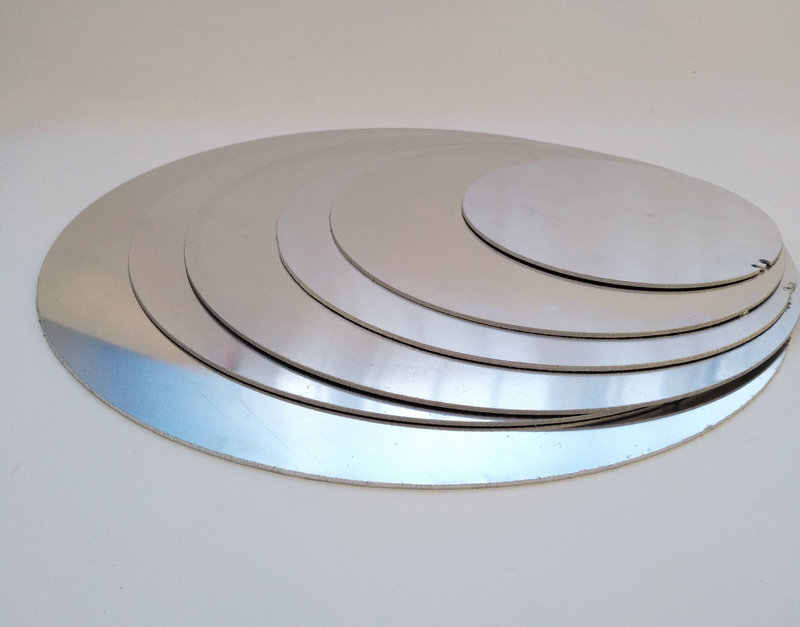 Large aluminum discs
have good forming properties, high corrosion resistance, candleability, fatigue strength and medium static strength. With the continuous development of science and technology,
Large aluminum discs
have been developed and applied in many fields such as industry. Large aluminum discs are widely used in electronics, daily chemicals, medicine, culture and education and auto parts. Electrical appliances, heat preservation, machinery manufacturing, automobiles, aerospace, military, mold, construction, printing and other industries.
Henan Signi Company specializes in the production of aluminum products such as aluminum plates and
Large aluminum discs
. The company has rich production experience, advanced production, processing, and testing equipment, and adheres to the concept of "quality first, integrity management", continuous technological innovation, and strive to use Better products serve our customers.